NYTimes, Pop!Tech and Radio Lab
OMG, I have been so busy I feel like I hardly have time to feed myself!!
I apologize for the brief news-like quality of this entry, and its woeful lack of images and related entertainments. There are some events coming up that I'd like you to know about...
There is a new audio slideshow about pollution in China up on the the New York Times site, with my music in it.
You can experience it here: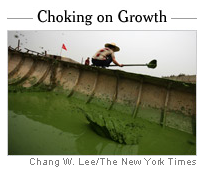 And in case you missed the other part of the series that ran a month ago, here is a link to that as well:

I'm about to leave for Camden, Maine to attend and perform at a conference called Pop!Tech, curated by futurist and National Geographic Society Fellow, Andrew Zolli. I feel very honored to be asked to perform at this event, and while it is very difficult to get tickets to, you can watch the whole conference, filled with world-changing speakers and ideas, online and for free. Viewers can even submit questions live, by emailing questions@poptech.org!
The webcast will commence Oct 18-20, 2007 from 9am to 6:30pmm
My performance is on Thursday, Oct 18 at 5:00pm
Just go here:
Pop!Tech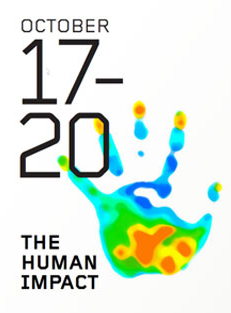 After that, I'll be at the Fitzgerald Theater in St Paul Minnesota on Oct 27th. The occasion is the first live performance of a radio program called Radio Lab, produced by WNYC and broadcast by NPR. I'll be performing in part of the show. This event was originally scheduled to happen in May, but was rescheduled for the 27th of October.
Radio Lab, Oct 27
8pm
Fitzgerald Theater
St Paul, Minn
$15 (discount for Minnesota Public Radio members)
About the show:
Minnesota Public Radio presents Radio Lab with Robert Krulwich and Jad Abumrad at the Fitzgerald Theater on Saturday, October 27th at 8:00 p.m. Hailed by This American Life's Ira Glass as "Reinventing radio! Possibly the very best thing on public radio today," Radio Lab, a production of WNYC in New York, explores big ideas through a potent elixir of science, first-person storytelling and radio theatre.
Producer/co-host Jad Abumrad has reported and produced documentaries for a variety of local and national public radio programs, including On the Media, PRI's Studio 360 with Kurt Andersen, Morning Edition, All Things Considered, and WNYC's "24 Hours at the Edge of Ground Zero".
NPR Science Correspondent, Robert Krulwich, joins as co-host of Radio Lab. He has been called "the most inventive network reporter in television" by TV Guide. His specialty is explaining complex subjects - science, technology, and economics - in a style that is clear, compelling and entertaining. As host and executive editor of PBS's new five-part documentary series, NOVA scienceNOW, Krulwich explored scientific breakthroughs and their applications, from fuel cells and hydrogen-powered cars to secrets of the genetic code and nanotechnology.
---
Ok, and last but not least, I've posted some video footage from a performance on August 4th up on YouTube. And as a bonus, you can also enjoy video of my brief appearance on Jay Leno last month with Paolo Nutini.
Here you go:
Zoe's YouTube Page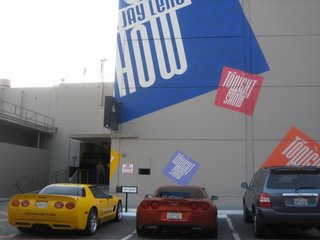 Ok, that's it for now!
Thank you very much for listening...
Zoe